Book Information
In India, 70% of the population lives in villages, to get food and wealth they have only one source of farming. From many years Indian agriculture policy, system and planning has gone in the hands of multinational companies. Due to this, agriculture is no longer a profitable business. Every year farming inputs increased by 20%, soil fertility has diminished, water has polluted and becoming scarce, environment has disturbed, agricultural production has decreased, and farmer does not get full value for their product so they have to face losses. Due to all these circumstances farmer have leaved their farm and they migrated to the city side. To stop farmer suicide and how India can become World's Best Agriculturists? By below book one will get all the answers and will learn about ZERO input system of Mr. Save's Organic Farming.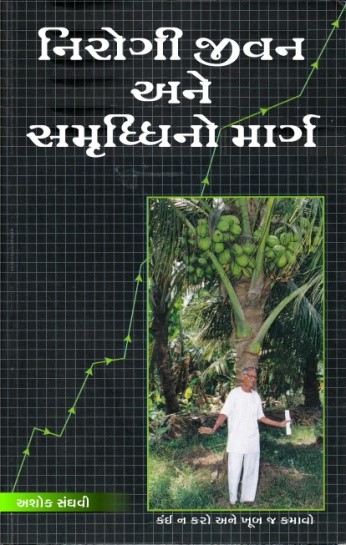 Gujarati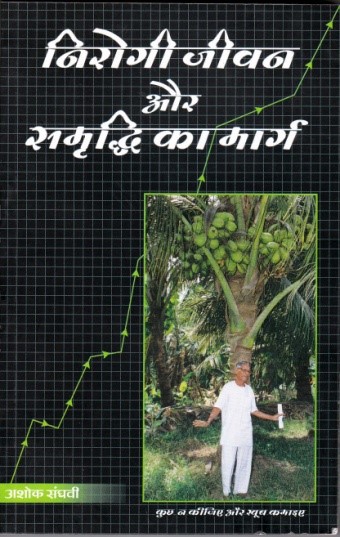 Hindi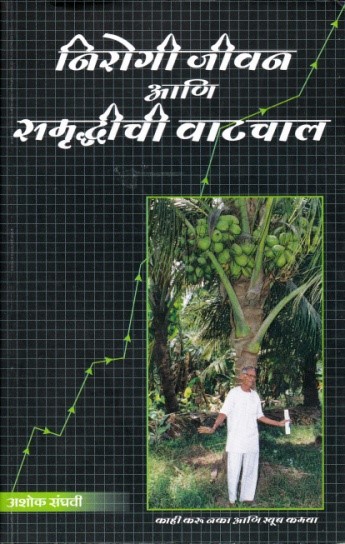 Marathi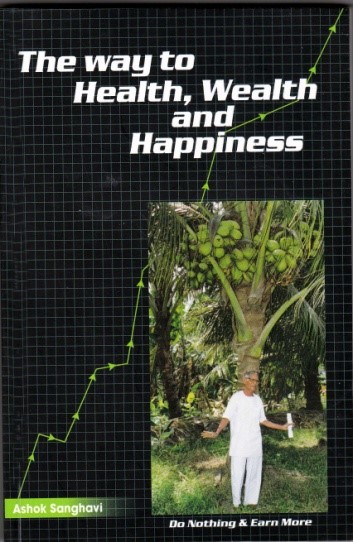 English
In first book, how Mr. Save started organic farming? And how nature helps farmers in it? In 55 chapter we have written below matters. Book Part -1 is published in Gujarati, Hindi, Marathi and English. After reading book the farmer community said that this book is like 'Gita' (Holy Book) to them.
For any one book in India with post charges, cost is Rs. 500/-. See Publisher address in last.
---------------------------------------------------------------------------------------------------------------------------------------------
On people's demand we have published Gujarati Book Part – 2. In this book we have given below all the scientific and concrete proof of Mr. Save's Organic Farming System.
1) What is 'Bhgavan – GOD'. How they help's farmers? And where we can see them actually?
2) After first tilling, why we should not do second tilling?
3) Which is the right manure and from where can we get it free of cost?
4) For Organic Farming, how will we get local variety seed?
5) Only with little water, how can we do organic farming?
6) Without any pest control, how we can protect our healthy crop?
7) How to stop growth of weed & grass ? While ruling in India, which system British people have developed ? Why we can not save our animals treasure mines and we believe them as a burden?
For any one book in India with post charges, cost is Rs. 500/-. See Publisher address in last.
If there is a demand from people OR from the Government we will publish this book in other languages.
Above Gujarati book is on 12 Slot of Biochemic Medicines. We have published this book for health life and to how cure own disease in 15 days only by readying. To know how this medicines is working? Please see this website Organic Medicines part.
For any one book in India with post charges, cost is Rs. 500/-. See Publisher address in last.
---------------------------------------------------------------------------------------------------------------------------------------------
Part – 1 book all 55 chapters is as under. We have given know how to support all the World Farmers.

To know richness of any country, Agricultural and Milk Productions has been count as base. It is a very simple calculation, if any country farmers are beggars then that country automatically becomes a beggar. India was richest country in the World, use to produces highest farm production and cow milk, but the same richest country land has turned into wasteland and milk production has gone down !! How this has happened? How did farmers become debtors? Why farmers are committing suicide? Why are our animal sent to slaughter houses? Why are we facing water scarcity? In the name of progress the World's Best Farming Country & Richest India is facing very difficult conditions to survive, so the Government of India is begging for financial support from various countries. Not only India many country's farmers has the same problem. Why we all have to face such circumstances?
To support the farmers, we would like to ask you a few questions as this will help us in Saving Government's & Farmer's Money and this will stop farmers from committing suicide.
Without tilling, manure, watering, crop protection and weeding, can we do farming?
Without Government grants, can farmer do farming?
With very less work and with very little water, can a farmer earn good profit?
Without any support, can we protect the environment?
Without medicine, can we cure any diseases?
When people have shortage of food and water then, how can we save our animals?
Does anyone have any answers to these provocative questions?
Our life basic need is 'Cloth, House and Food' and to get this, every day World people is trying to find new system. We are sorry to say in the World, there is no School, College or any University in which, one will get right Information and Education about Healthy Food & Living. Only one example, our body need minimum 12 healthy salts and by Morden Method of Farming, we get only three and they all are very toxic !! This is a main reason people have no choice and forcefully eat toxic food. Because of such toxic food lifetime Doctor and People both have to consume medicine and suffer from incurably disease like Cancer etc.
Since 1960, by actual practice Mr. Save' has collected all the scientific proofs and found a system by which, with 'Zero' input and only with little watering one can get toxic free food and minimum 900% profit. After receiving many 'National, International Award' & 'One WORLD Lifetime Achievement Award' from 'IFOAM - Germany', now very PROUDLY we can say, 'We have World's Best Mr. Save's Organic Farming System in India'.
Our Late Mr. Bhashakar Hiraji Save's life's motto was "To Help and To Serve". Since 1960 Mr. Save' use to do only 'Organic and Natural Farming' and without any expectation he has revealed the mysteries of his system. Mr. Save' system will protect our animals, will prevent farmers from committing suicide and we all will get healthy food for our diseases free life.
Today India and many countries need such a farming system and policies, which can bring back the confidence of the farmers. With such assurance and confidence that farmer will get good profit only by little watering. As we said, in the World there is no institution, where one can gets right training about 'Zero' input of Organic Farming, so to give right information & education to the farmer we have raised first step in India. To educated farmer by actual training, we have started Organic Farming Classes at our farm. To take part sends APPLICATION FORM of this website. If you are interested to joint or to take over, we are ready to hand over developed farm. By Mr. Save' system, World people will get right direction to get Health Food, Farmer Suicide will stop, we can cure or will get relief in 15 days from any Disease and we all will get Cleanest Environment.
Inspired by the high demands of the society I Ashok Sanghavi have written a book on my experiences to cure any diseases, also in my book I have written about Mr. Save's experiences of Organic farming. My book name is The Way to Health, Wealth & Happiness, which comprises following 55 chapters. By this book one will get all the answers of Mr. Save's Organic Farming System.