Organic Medicines
After suffering from various diseases and being cured temporarily by Allopathic, Homeopathic and Ayurvedic medicines I did not get much relief. Why? See all the reason and to cure own disease in 15 days by readying below Organic Medicines. You will be surprise by seeing & getting results.
Firstly I tried Allopathic Medicines but there was no relief so looking deeply them from all the angles, I realized that medicines is made up of nothing but chemicals & animal body parts. See one simple example of blood pressure, this disease is very common in our society, for its treatment Allopathic Medicines start from 5mg tablets. If this tablets are suitable for our body than it should cure blood pressure in few months but day by day the power of tablets increase from 5mg to 250mg and after that our Doctor will say, life time you should take this medicines !! It is very important to understand that Allopathic Medicines do not cure any diseases it temporarily shows good result by compressing them in the body. In fact, we do not eat stones than how stone developed in our body ? Because all the Allopathic Medicines has many 'SIDE-EFFECTS' and that is why this medicines only developed Cancer and many other diseases.
Second I tried Homeopathic Medicines. By study many cashes I learn that, disease does not come overnight night and it does not go overnight? We must keep patience, because this medicines takes long time to show result. Also for treatment this system required complete life history, has maximum numbers of medicines and one must have deep knowledge for the medicines. Common people cannot take this medicine their own. In addition, this medicine is based on cruelty and has many 'SIDE-EFFECTS'. People who must be consuming these medicines since long time, we should ask their opinion, how much relief they got ? And total how much they have paid for Homeopathic Medicines? 2 year I have taken these medicines and there was no result so I stooped it.
Then I looked at the Ayurvedic Medicines. This system also needs deep study of plants and if you do not have the proper knowledge then you may have to face many 'SIDE-EFFECTS'. One exempla, daily many people take these medicines for constipation and if one day they do not take this medicines they can not pass stool. By taking daily this constipation medicine we are reducing our age cycle and it develop many new diseases. Ayurvedic Medicines have lost it originality because today farmers are using lot of chemical fertilizers, when the plants themselves have lost their nutritional value, how will the medicines have any effect in curing diseases.
Since many years, many hospitals are giving cancer treatment and with modern medicines and treatment patient gets only temporally healing and relief. After doing all the modern experiments, when patient reach in 3rd stage cancer and are in too much pains that time, many Doctors become very kind and send patient at our Umbergao !!
We are doing Mr. Save's System of Organic Farming, to get 12 tissues medicines and food. For liver and other cancer disease, we use to give our free Organic Farming Medicines.Our trust at Umbergaon, was using this medicine to cure cancer.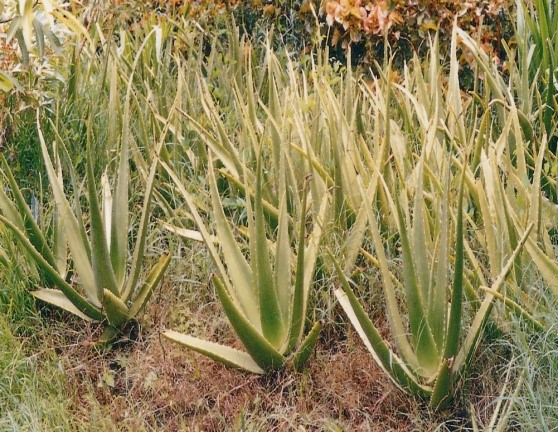 Since 30 years, with our own little trust fund, we use to give free medicine. Many 3rd stage cancer patients had a good relief and got cured. Our trusties have kept all the records and on those basis Gujarat Government has give us five acres land for Hospital. To get support for our hospital, we have approach TATA, many people, trust, and organization, but we do not got any support ! By doing this social work, we have learnt that, due to wrong school, college and medical education every day new problem and disease get arise, so we trusties have stopped giving all the treatment and we have return five acres land back to the Government. Then also I started looking at a simple system medicines by which one can cure own disease, which involve no violence, it should mach with our body system and there should be no 'SIDE-EFFECTS'
Finally, I came across the Bio-Chemic system of curing diseases. 200 years ago this system developed by a German doctor named Dr. Schuesshlar. He done a good study on nature and expressed it as follows, "The way we use manures for plants, the same principle applies for man. The person who fed up with his diseased and painful life, for them this natural medicine is like a blessing. The human body is made of the five elements of nature: fire, water, wind, earth, sky and these five elements are made of 12 salts. Therefore, our body is made of these 12 salts. During my practice, I used these 12 salt medicines. By practice and readying I found that whenever any salt reduces OR increases in our body we suffer from a disease."
By scientific way, 12 salt medicines have mixed in a proper manner and medicines get ready, which give a healthy life to any patient. This system involved no violence as the raw material for these medicines extracted from land through scientific ways and mixed with proper dosages of milk powder to get the final medicine. These medicines do not need to test on animals, as they have 'NO SIDE-EFFECTS' at all, so these medicines is sold openly in the world and these are the only medicines that do not require a doctor's prescription. Thus, I finally decided to take up the Biochemic System of Medicines.
Even after existing for 200 years this system did not have shown much effect, why? Because people want on the spot results and which one gets only in Allopathic Medicines, why? Because it's temporarily shows good result by compressing the disease in the body. Why Biochemic Medicines does not show such effect instantly? It can show but no one wants to follow diet, no one has control on food and they do not have patience to cure diseases.
After reading many Doctor Books, I am diagnosis diseases. I am not a doctor and have no licence to do practice but like a Doctor and with my diet control I found that, in any diseases one can get very good relief only in 15 day and it can be cure only by 12 salt medicines. Last from 40 years, I have giving these medicines as a Holy Prassad - Free to various patients and till today Not One of them has complained of any side effect and they are feeling better.
After reading all about 12 salt, if you have faith than from my 40 years' experiences I suggest to get rid of any diseases; you need to follow basic diet control and my prescribed medicines.
For treatment see 12 Salt Organic Medicines name and in 15 days, you can see surprising results. Use only 6X power tablets. For 1 to 10 years children 1 tablets and above all, use 3 tablets – 3 time in a day. Along with 12 medicines name, I have given my own numbers to find medicines on the spot. You will get this 12 Biochemical Medicines in Homoeopathy Pharmacy shop. This tablet is made of cow milk powder so they are sweet in taste; take these tablets by sucking and diluting in the mouth, for 15 minutes, do not take water. In the morning do some yoga or go for a walk.
1. Calcarea Fluor - 6X.
2. Calcarea Phos - 6X.
3. Calcarea Sulph - 6X.
4. Ferrum Phos - 6X.
5. Kali Mur - 6X.
6. Kali Phos - 6X.
7. Kali Sulph - 6X.
8. Magnesia Phos - 6X.
9. Naturm Mur - 6X.
10. Natrum Phos - 6X.
11. Natrum Sulph - 6X.
12. Silica - 6X.
To get rid of your any diseases, you need to follow basic diet control and my prescribed medicines. Very important ; if anyone is thinking that his body is dustbin and he go on eating tobacco, smoking cigarettes and dirking liquor, in such cash even GOD want able to help him, so my request is in begging for any disease, one has to cure bold and remove uric acid.
Diet: While consuming 'Biochemical Medicines' one has to be 100% vegetarian. For 15 days don't take any fried things and don't consume junk food, coffee, garlic, onion, butter, cheese, pizza, chocolates, pickles, tamarind, cold drink, ice cream, cold water or food which has more sour taste. Lifetime if you want to remain healthy, please do not smoke cigarette, eat tobacco and drink liquor.
Before 30 minutes of Breakfast / Lunch & Dinner take No. 4 / 5 & 10 tablets. After 30 minutes of Breakfast / Lunch & Dinner take No. 2 / 6 & 8 tablets.
N.B.: If you are consuming Allopathic Medicines or any other medicines from long time, do not stop over night. First you can take your regular medicines by kipping 30 minutes interval you can take above given No. medicines. After 15 days if you are feeling better gradually you can stop your old medicines. The medicines which you are consuming from long time and if they are useful than it must have cure your disease, in fact your doctor will ask you to take such medicines life time !! Please keep faith in this natural medicines and I hope you will get better health very soon.
If one does not get any relief in 15 days then only I ask to take other numbers of tablets. Why we get diseases? And how to cure them permanently ? This information I have given in my book. For book, please see Book Info. of this website.
To crate confidence in above 12 medicines I like to give you one exempla. When we have any disease, we run to Doctor. After 7 to 10 years of equation Doctor know all the body part faction and about medicines and Doctor get licence for practice. In such cash highly qualified Doctor should not get any disease, but in our surprise Doctor and we all get many disease, medicines power and doses get increases. As a side effect of these medicines, we get stone, blood presser, cancer etc. Why we are getting many diseases? Because for our body we need 12 minerals and by Morden Method of Farming we get only 3 (N.P.K.) and that all is toxic, so we request every one ask only for Organic Farming production OR adopt Organic Farming.
For awareness, we have stared 'Natural Farming Learning Centre' at 'Kalpvruksh Farm'. With actual practice, we show all the OFS scientific data, with Zero input we show how to get 900% profit and healthy production, we also show how to cure acute/chronic diseases. Please take advantage of learning centre by registering you name, please see Training Classes of this website.
Now after knowing all the fact, to save your money, too much pains and if you want to cure your own disease, adopt only 12 tissues medicines.
Our environment has been disturbed by all the Morden Culture & System, we are living in a gas chamber and our water is polluted. Before we leave this Beautiful World, we all should do same good work for our next generation. SERVICE TO MEN IS SERVICE TO GOD. So for Nobel Work we Save' & Sanghavi are ready to give our land to start First Organic Farming University in India. Now my age is 70 years and do not have time to give medicines but we can give you right education at our farm.