Organic Medicines
BIOCHEMIC SYSTEM OF MEDICINES
The originator of the Bio-chemic system of medicines was Dr. Wilhelm Heinrich Schussler of Oldenburg, Germany. It is perhaps the greatest discovery made in the science of medicine in the past century. It is that branch of science, which treats the composition of bodies of both animal and vegetables and the processes by which the various tissues are formed. The nature and cause of the abnormal condition called disease and the restoration of health by supplying to the body the deficient cell-salts. They are, therefore designated 12 Tissue Remedies, because they are the material bases of the organs and tissues of the body and are necessary for the maintenance of structure and functional activity. Blood supplies the materials necessary for forming every fluid and tissue in the body and for carrying forward every process. The body contains both organic and inorganic matter. The organic substances are sugar, fat and aluminous matter. The inorganic constituents are water and certain minerals called cell-salt. The cell salts are vital portion of body-the workers, the builders. In our body if any twelve salts reduce OR increases, body balance get disturbed and disease arises. When there is a deficiency in one or more of the component parts of the constituents of an organism, this deficiency will produce deranged or a diseased stage and by supplying these lacking elements, equilibrium will again be restored and the organism will return to its normal healthy condition.
'Biochemical Twelve Tissue Remedies - Medicines'
When there is any salts deficiency in body you may get below disease so with 12 Medicines I have also given 12 months Birth dates. Many doctors have done research and found that the person who has born between that dates that Medicines Number may be life salts for him / her.
TWELVE TISSUE REMEDIES & THEIR INDICATIONS
1. Calcarea Fluor - Dt. 21/06 to 20/07 : Cracked appearance of the tongue, tumours, hardened glands, fissured rectum and piles, facilitates dentition.
2. Calcarea Phos - Dt. 21/12 to 19/01 : Chronic catarrh, acne during puberty, retarded dentition, tonsillitis (alternate it with Kali Mur - No. 5) Inflamed and swollen glands, leucorrhoea and anaemia.
3. Calcarea Sulph - Dt. 24/10 to 22/11 : Hastens suppuration. Tonsillitis with pus (alternate it with Kali Mur – No.5) and boils.
4. Ferrum Phos - Dt. 19/02 to 20/03 : Burning sensation, abscess with throbbing pain. For small- pox use this remedy with Kali Mur – No.5 and Kali Sulph – No. 7. Initial stages of all inflammatory diseases, acute pyrexia, protracted menstrual discharge, leucorrhoea, anaemia, migraine, muscular articular reheumatism.
5. Kali Mur - Dt. 21/05 to 21/06 : Obesity, initial stages of catarrh, watery discharge from nostrils, ulcers in the mouth inflamed gums, hoarseness, pimples filled with thick white matter, whooping cough, soft tumours, diarrhoea, constipation, sluggish liver, bleeding piles, small or chicken-pox.
6. Kali Phos - Dt. 21/03 to 20/04 : Brain fag, great exhaustion and prostration, insomnia, vertigo, sciatica, early and profuse menstruation, sleeplessness. A very good nerve tonic, brain sharpener.
7. Kali Sulph - Dt. 22/08 to 23/09 : Rheumatic pains, catarrh with yellow and slimy discharge, cough, habitual constipation.
8. Magnesia Phos - Dt. 21/07 to 21/08 : Spasmodic pain, cramps, hiccup, whooping cough, dysmenorrhoea, flatulent colic.
9. Naturm Mur - Dt. 20/01 to 18/02 : Sun-stroke, diabetes with thirst, acne, catarrh with thin and watery discharge, constipation with dry stools.
10. Natrum Phos - Dt. 24/09 to 23/10 : Heart burn, cough with thick yellowish green expectoration, indigestion with acidity, worms, bed-wetting.
11. Natrum Sulph - Dt. 21/04 to 20/05 : Diabetes, Gout, Influenza, Jaundice and biliousness. Rheumatism and articular diseases.
12. Silica - Dt. 23/11 to 20/12 : Hastens suppuration, pain in the region of liver, ulcers. Acne, sore and Painful.
There are many books available in market to understand OR on Internet many Doctors are giving suggestion, which salts are less in body and by which we will get and cure our diseases.
N.B. You will get above 12 tablets Biochemical Medicines in Homoeopathy Pharmacy shop. Use only 6X power tablets. For 1 to 12 years children 1 to 2 tablets and 13 years above all, use 3 to 5 tablets – 3 to 4 times a day.
SERVICE TO MEN IS SERVICE TO GOD so I like to help you by sharing my 40 years' experience. I am not a doctor and have no licence to do practice for ….., but like a Holy Prassad, if you have faith in above medicines and in my experiences, than you will get rid of your any diseases in 15 days, for that you need to follow my suggestion, basic diet control and my prescribed medicines and you will see surprise results. Very important, if one think that his body is dustbin and he go on eating tobacco, smoking cigarettes and dirking liquor, than in such cash even GOD won't able to help him, so my request is please follow proper diet.
In the beginning to cure any disease one has to remove acidity and uric acid from intestine and stomach. To start process and to cure any disease in 15 days I suggest below numbers tablets and diet. In my supervision; I have seen that 80% people get good relief in any kind of disease, if they follow 100% diet control. Suppose one gets only 5% relief, than I ask them to continue with same medicines, because any disease does not come in overnight and does not go overnight, so with patience one should take this medicines minimum for 90 days and gradually reduce doses and tablets after gets 80% relief. If one does not get any relief in 15 days then only I ask to take other number tablets. Why I ask to take only this medicine? Answer has given in my book, also in About Us of this website.
Diet: While consuming 'Biochemical Medicines Tablets' one has to be 100% vegetarian. For 15 days don't take any fried things and don't consume junk food, coffee, garlic, onion, butter, cheese, pizza, chocolates, pickles, tamarind, cold drink, ice cream, cold water or food which has more sour taste. Lifetimeif you want to remain healthy, please do not smoke cigarette, eat tobacco and drink liquor.
Good Morning: In the morning first take one or two glasses of Luke warm water. After brushing and tongue cleaning process try to bring tongue outside maximum and inside rub your tongue with three fingers and try to bring up some vomiting sensation. (In yoga this is call stomach cleaning process. Please keep in mind only in the morning you have to do this tongue rubbing process only 4 to 6 times, forcefully do not do vomiting or bring water out.) With this process from your stomach, some sour or bitter acid might come out, which will know as uric acid and very soon you can cure your joint pain and rheumatism. In this process, from your throat some thick cough deposit will come out and water from your eyes. You will be surprised to know that from 40 years regularly I am doing this cleaning process and every day my eye and stomach get clean so at the age of 70, my specs- glass number has gone, my cataract has gone, my intestines and stomach is clean, in short due to this natural process all my diseases disappeared. So after gargling immediately, take No. 4 / 5 / 8 & 10 medicine no. with empty stomach. This tablet is made of cow milk powder so they are sweet in taste; take these tablets by sucking and diluting in the mouth. For 15 minutes, do not take water and do some yoga or go for a walk. In your morning breakfast, take milk or tea, chapatti, boiled parched rice. In fruits take apple, watermelon, chickoo, papaya and dry-fruits. After 30 minutes of breakfast, take No. 2 & 6 medicine no.
Lunch: 20 to 30 minutes before lunch take No. 4 / 5 / 8 & 10 medicine no. and then take lunch. In lunch, take salad, chapatti, all the vegetables, steamed rice and all variety of beans. After 30 minutes of lunch, take take No. 2 & 6 medicine no.
Evening: As per your Birth dates OR out of 12 salts if you think that medicines no. is required to cure your disease than take that number medicine. If you are hungry then you can take fruits or little food, which is mentioned in the breakfast.
Dinner: 20 to 30 minutes before dinner take No. 4 / 5 / 8 & 10medicine no. and then take dinner. In dinner, please take rice, vegetable, soup, chapatti, and dal. Before you go to sleep, take No. 2 & 6 medicine no. and after 15 minutes take one glass of plain water and go to sleep. In night, tablets will try to separate acid from the body, which will come out in the morning through vomiting or by urine.
If you are consuming any other medicines from long time, do not stop over night. After 15 days if you are feeling better gradually you can stop your old medicines. The medicines which you are consuming from long time and if they are useful than it must have cure your disease, in fact your medicines dose are increasing gradually and your doctor will ask you to take such medicines life time !! Please keep faith in this natural medicines and I hope you will get better health very soon.
To create confidence in above 12 medicines I like to give some examples. When we have any disease we run to the doctor and discuss about line of treatment. A doctor gets licence to practice after 7 to 10 years of education. As per doctor's instructions and with faith we take all prescribed medicines. After getting medical licence doctor know all the body functions and about medicines, in such case a highly qualified doctor should not get any disease, but in our surprise doctors and we all get diseases and to cure our diseases medicines' power and doses are keep on increasing. As a side effect of medicines, we get stone, blood pressure, cancer etc. Why we are getting many diseases? Because for our body we need 12 minerals and by Morden Method of Farming we get only 3 (N.P.K.) and that too all are toxic, so we request everyone to ask for only Organic Farming production OR adopt Organic Farming.
For awareness, we have stared 'Natural Farming Learning Centre' at 'Kalpvruksh Farm'. With actual practice, we show all the scientific data, how to get 900% profit and healthy production with Zero input, we also show how to cure acute / chronic diseases by organic food. Please take advantage of this learning centre by registering you name, by sending Training Classes form or ask for book, To get a book, please see Book Info.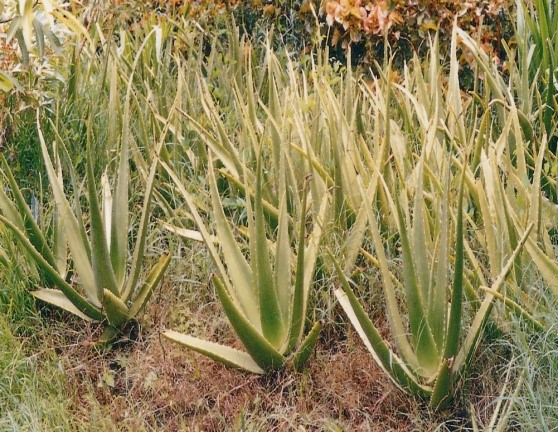 Since many years, many hospitals are giving cancer treatment and with modern medicines and treatment patient gets only temporary healing and relief. After doing all the modern experiments, when patient reach in 3rd stage cancer and are in too much pains that time, many doctors become very kind and send these patients to Umbergao !!
We are doing Mr. Save's Organic Farming, to get 12 tissues medicines and food. For liver and other cancer, we use to give free Organic Farming Medicines. Our trust at Umbergaon, was using this medicine to cure cancer.
Since 30 years at Umbergao, Dist. Valsad – Gujarat, with our own little trust fund, we use to give free organic medicine. Many 3rd stage cancer patients had good relief and got cured. Our trusties have kept all the records and on that basis for Cancer Hospital, Gujarat Government has given us five acres land. To get support for our hospital work we have approached to Tata, Many people, Trust, and Organization, but we did not had any support !! Why? By now you must have understood, what should be a reason? By doing this social work we have learnt that many people, groups have donated large amounts to bring awareness to cure cancer and many other disease but due to wrong school, college and medical education every day new problems and disease get arise. So now after 30 years we Umbergaon Hospital Trusties have stopped giving all the medicine and we have return five acres land to the Government. Now after knowing all the facts, to save your money, too much pain and if you want to cure your own disease, adopt only 12 tissues medicines. After readying our true story if anyone wants all our data's to start social work at Umbergaon, we can help them.
With Regards,
Ashok V. Sanghavi